DATES AND RATES
Availability Update, 5/18/17 Sessions I, IA, II and IIA have several spots open for boys and girls (fewer than 20 spots left in those sessions) and online registration is available for I, IA, II and IIA. Session III has ONE spot for a boy and is sold out for girls. Session IV has few spots for boys and is sold out for girls. Session IIIA and IVA are sold out. This message will be updated as soon as there is a change. When space is very limited in a session, online registration will not be available and interested parents should contact Sheri, our registrar, in order to enroll for camp. Sher is a teacher and works on camp registrations in the evening, please contact her by email at registration@campstcharles.org or by phone at 240-233-3106.
2 Week Sessions (for ages 6-13 years old and 14-15 year old Mentors)
(Early Bird Rates Until January, 31 2017)
Early Bird
Regular Rate
Session I
June 18-July 1
$1325
$1425
Session II
July 2-July 15
$1325
$1425
Session III
July 16- July 29 (SOLD OUT)
$1325
$1425
Session IV
July 30-August 12
$1325
$1425
Additional fee for Majors (12-13 years old)
$90
$90
All majors go on a day trip to Kings Dominion. The entrance fee, bus transportation, tee shirt and $30 spending money are included in this fee.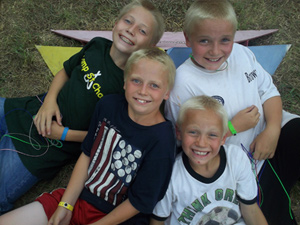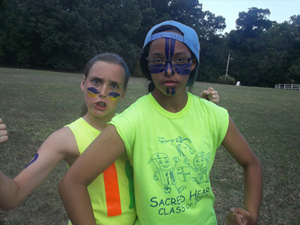 Sibling/Multisession Discount- Discount applies to 2 week sessions only, $100 off the second session, $200 off the third session and each additional session. Families may combine the early bird rate and sibling discounts.
1 Week Mini Sessions (see below for eligibility)

Rates
Session IA
June 18-June 25
$800
Session IIA
July 2- July 9
$800
Session IIIA
July 16- July 23
SOLD OUT
Session IVA
July 30-Aug 6
SOLD OUT
There are no discounts or special rates for the mini sessions. The sibling discount only applies to the 2 week sessions. If your child is enrolled for the mini session and they wish to continue at camp and move from the mini session to the 2 week session, families may pay the additional tuition on or before the final day of the mini session. Mini sessions are available for 6-11 year old first time campers AND 6-9 year old returning campers.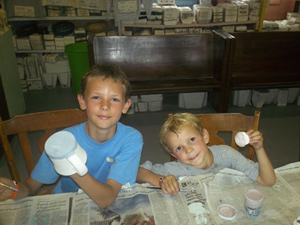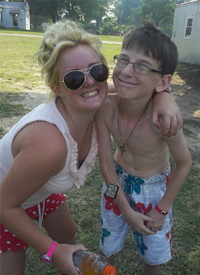 OPEN HOUSE EVENTS FOR 2017
All Open House events are held on Sundays from 11am-3pm, rain or shine.
Preregistration for open house is encouraged and walk ins are welcome!
March 12
April 9
May 7
Join us for a lunch, tours, meet and greet with camp staff and get to know CSC!
Let us know that you will be joining us!
Tuition Assistance/Campership Program
Looking for other camp forms? Click here for health forms, pdf enrollment forms and more.